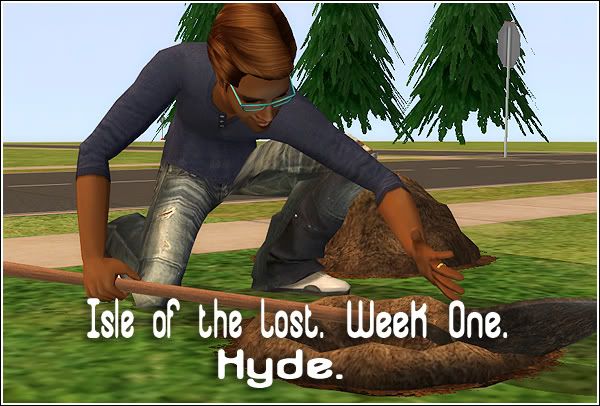 Meet the SettlersTime again to spend a week in the life of another of our founding families.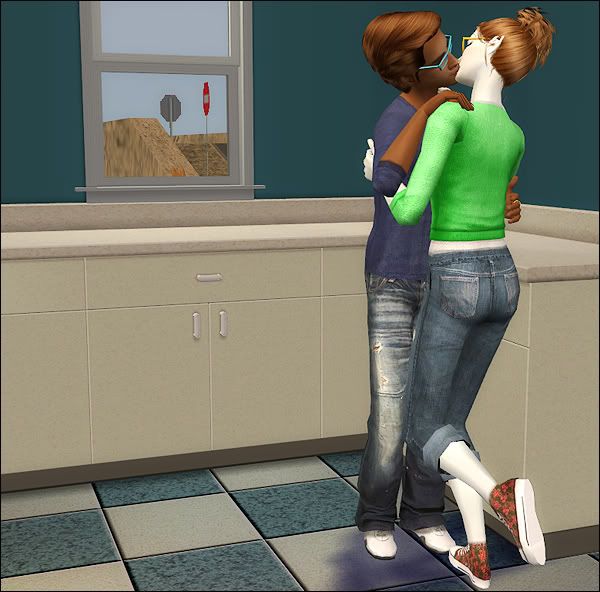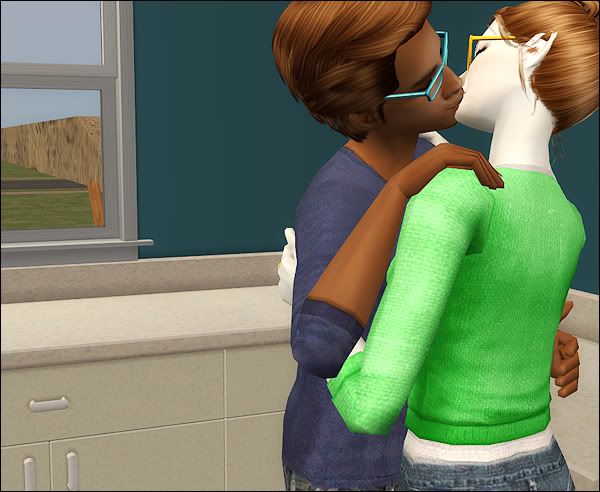 The very happy married couple, Glen and Bessie!

...

And, to start this update off, like all the others...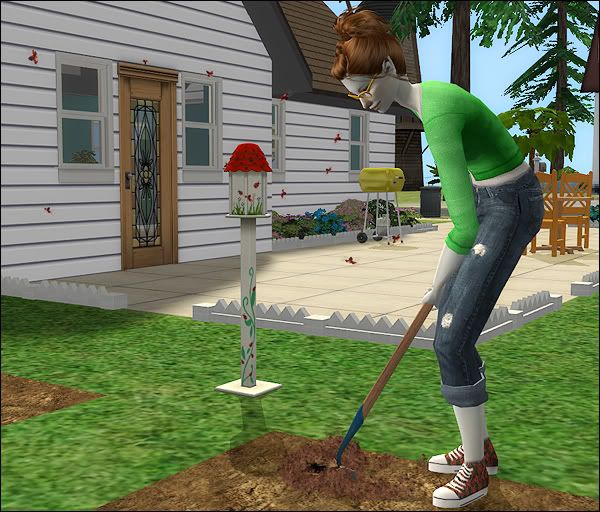 Planting a garden to make some food for the refrigerator.
(Esp. since there's no grocery store!)

...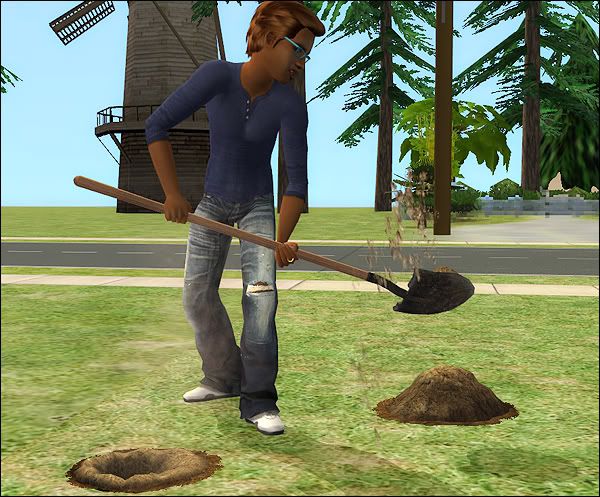 (Rumors spread very quickly on the Island! Everyone is looking for that elusive buried treasure.)...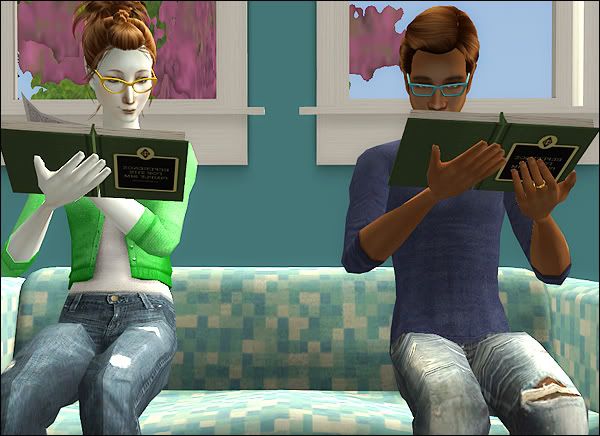 The couple that skills together, stays together!

...

Next morning dawns and Bessie gets to work quickly...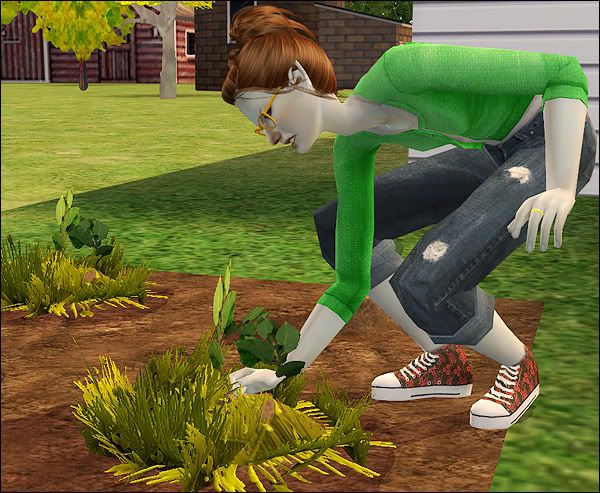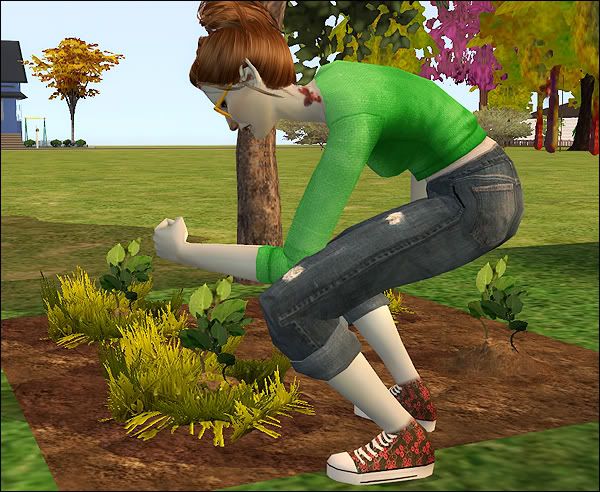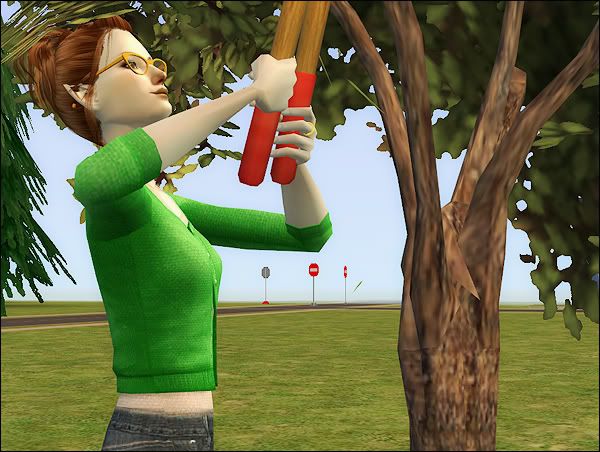 (The first family that could afford to buy a fruit tree!)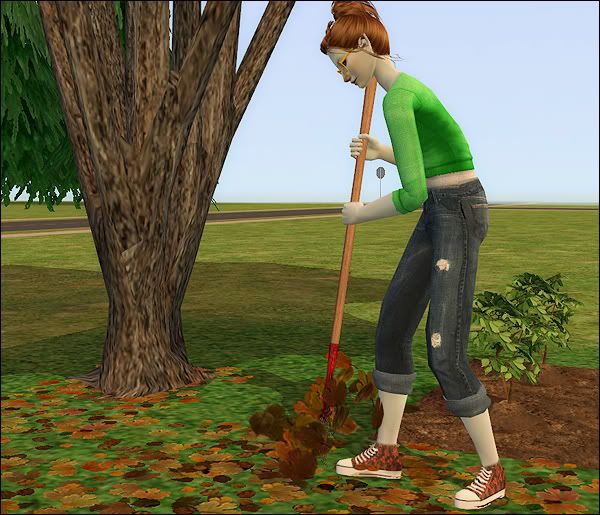 Raking, raking the leaves!
(She needs compost for the next batch of crops. I decided to unlock the compost, once a sim was turned into a plantsim. Not sure if that is a rule I read somewhere, or one I made up myself for my own game.)

Well, Bessie was busy with yard work, Glen was trying out the new telescope...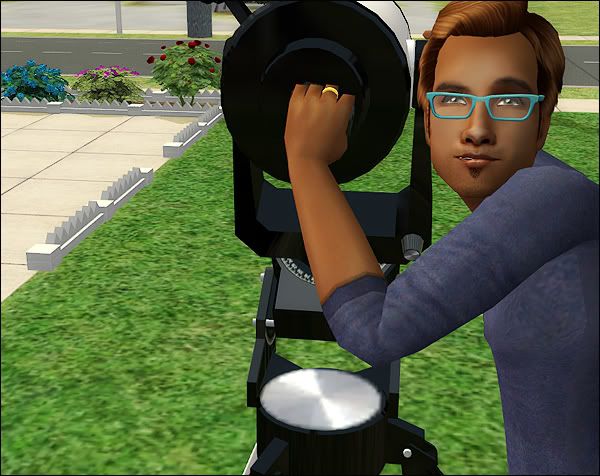 You're not going to see much during the daytime, Glen!

...

He decided to try the telescope again, but this time at night...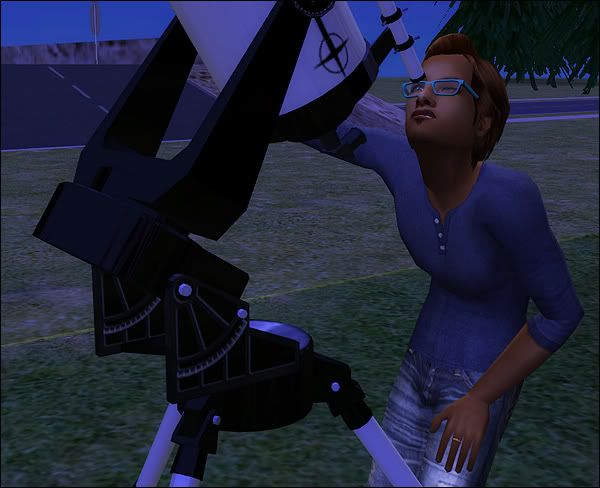 So far, all he is finding is some stars...

Meanwhile, Bessie is busy inside the house, learning to sow..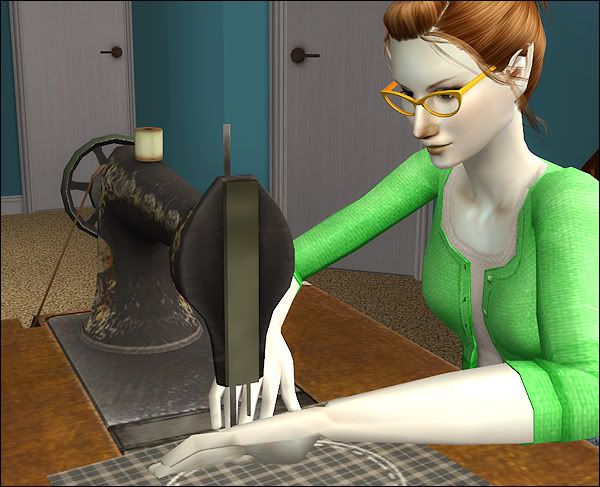 (I think I'm going to have her open a dress shop or something down the road.)

...

That evening, Bessie and Glen decided to 'jump' into bed...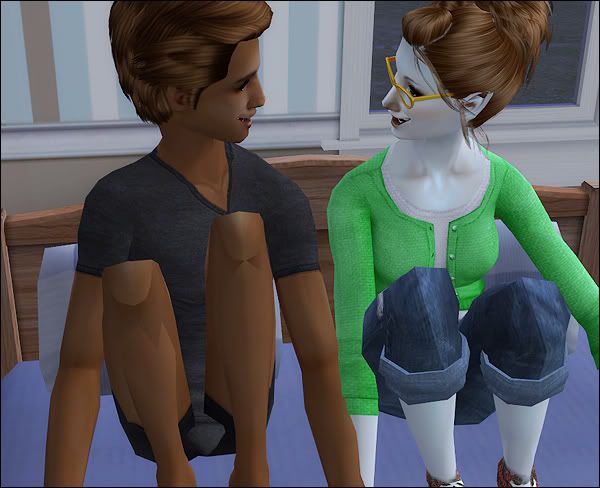 (They sure do look happy together!)

...

To bad looks aren't always what they seem...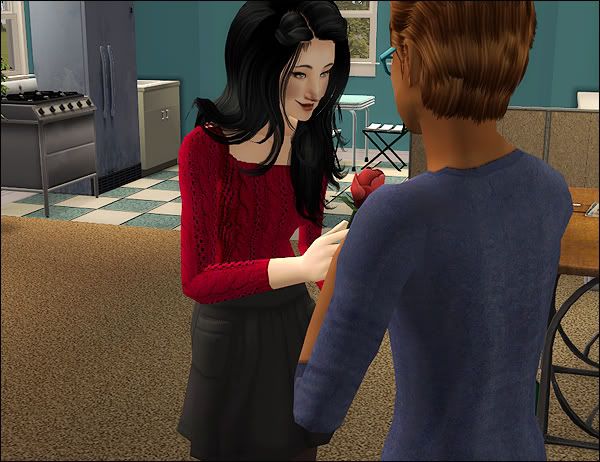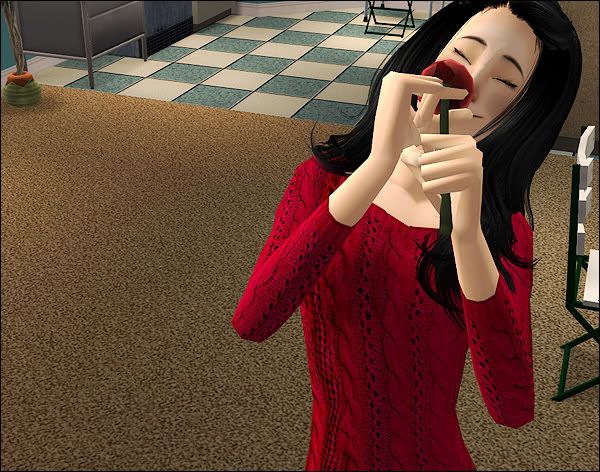 Glen caught Jean walking by the house and pulled her aside...
(Knew making him a romance sim wasn't a good idea!)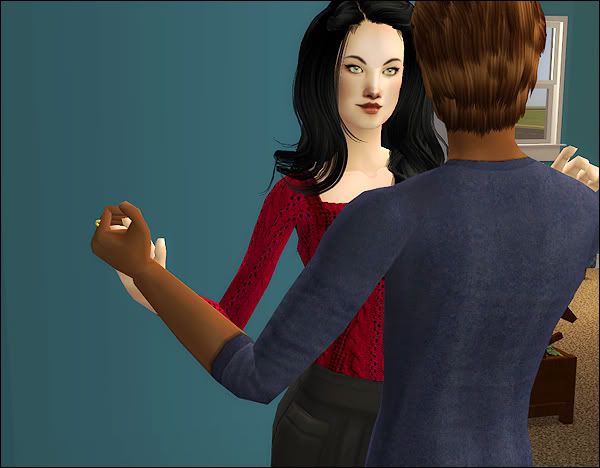 Oooo...Glen, you're playing with fire!

...

Well, Glen was 'misbehaving' inside, Bessie was outside, with a little stray kitty...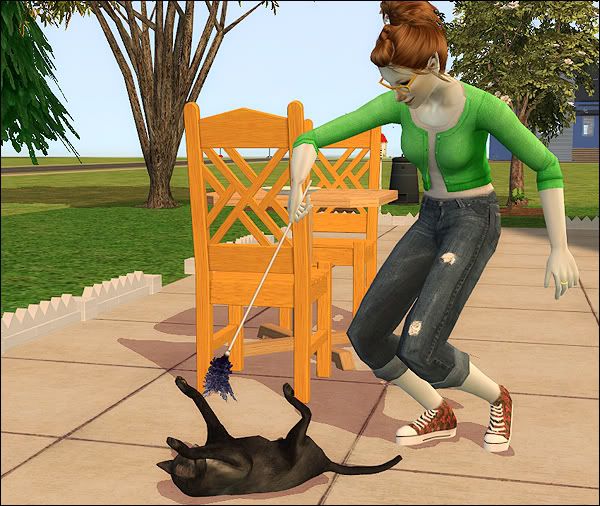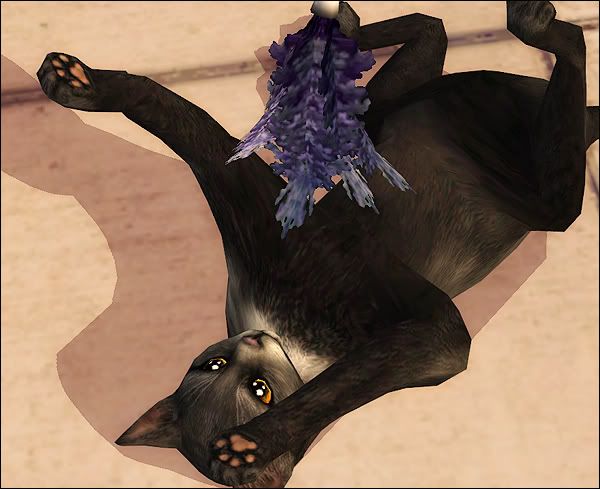 (I was going through kitty withdrawals! Definitely needed a feline presence in the game.)

...

It was getting pretty late...


Time for Jean to head home, but first, Glen had to be a very bad boy!

...

Late that evening, Glen couldn't sleep (cheating on your wife will do that), so he headed out to look through the telescope...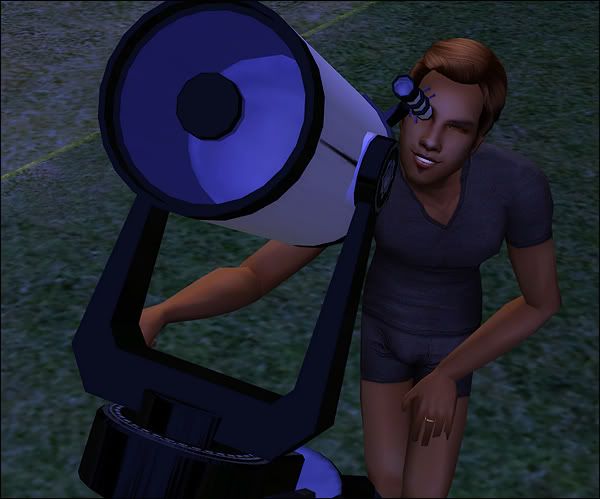 (Love the underwear look!)

...

Felix walked by the house the next day and Glen pulled him aside for some guy time...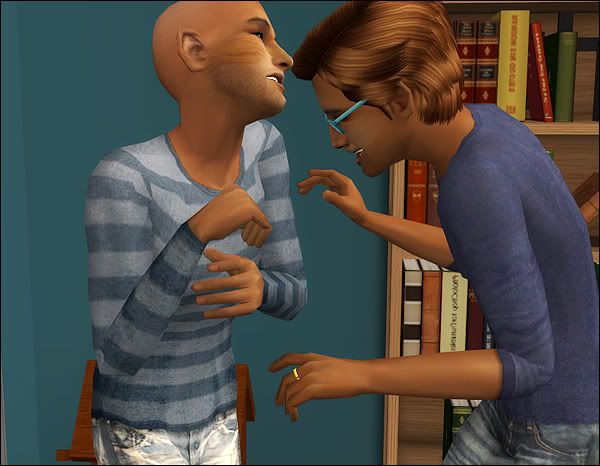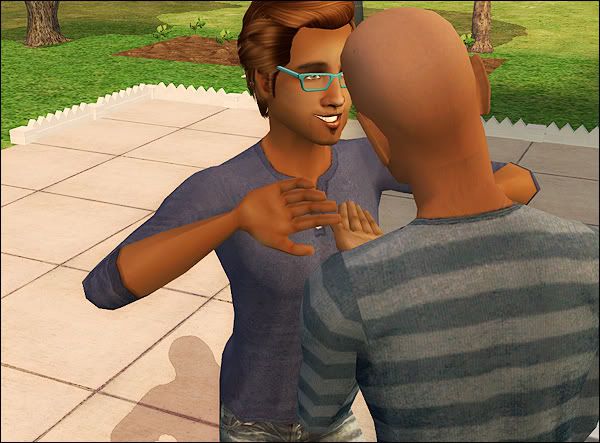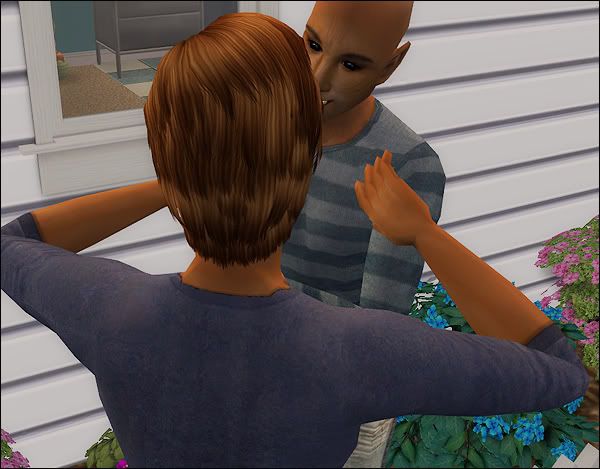 At least Glen didn't try kissing this guest...

...

That afternoon, Glen and Bessie spent some quality time together...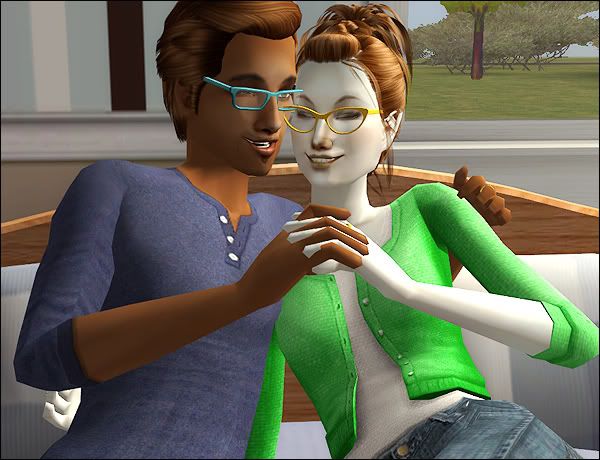 (Perhaps there will be little feet running around soon!)

...

Hmm...I don't think Bessie should be making friends with anymore stray cats...


...they certainly don't respect boundaries!
...
Later that evening, another uninvited guest showed up...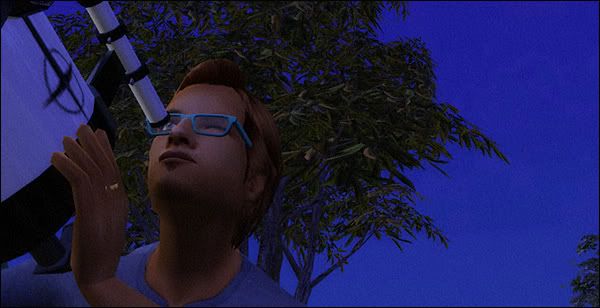 ...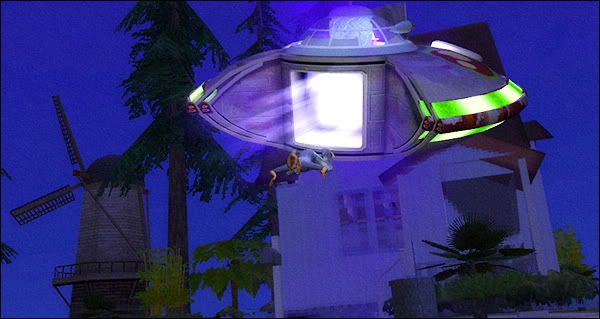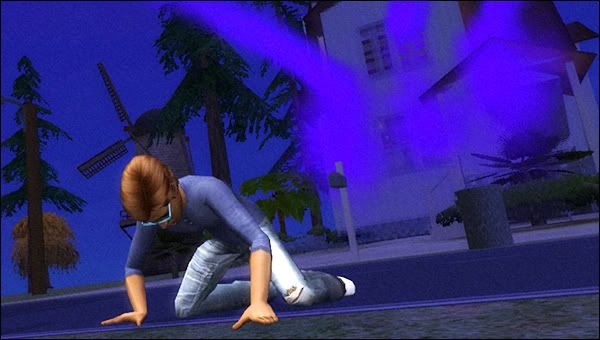 (Perhaps there will be some 'green' little feet in the Hyde house!)

...



YAY! The first baby for the island will be born soon!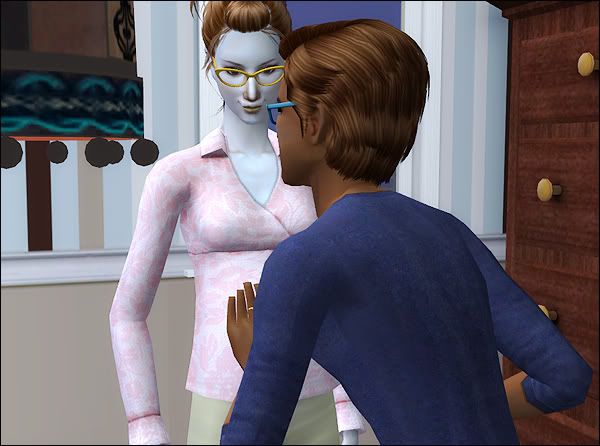 I am excited to see how the baby will turn out!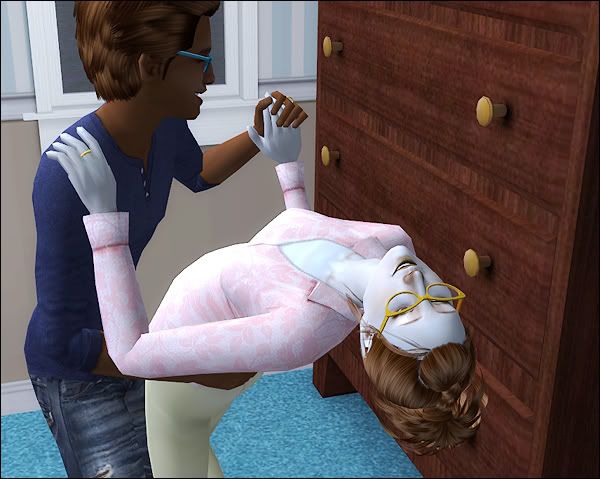 ...

Glen was very happy about the new baby, but he was still a bit freaked by being abducted...
So, he was quite happy when Fred walked by and he had someone to talk to.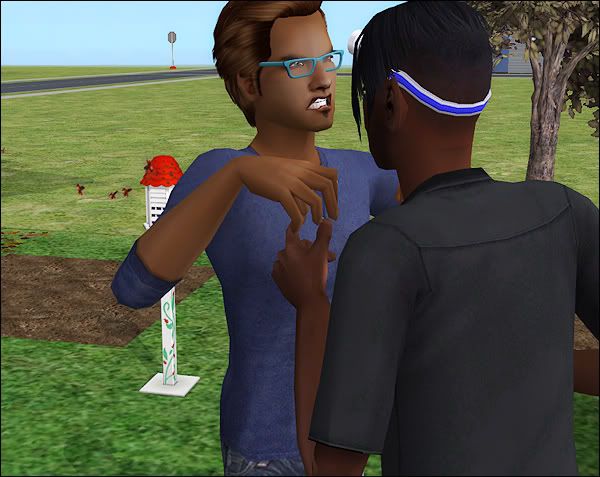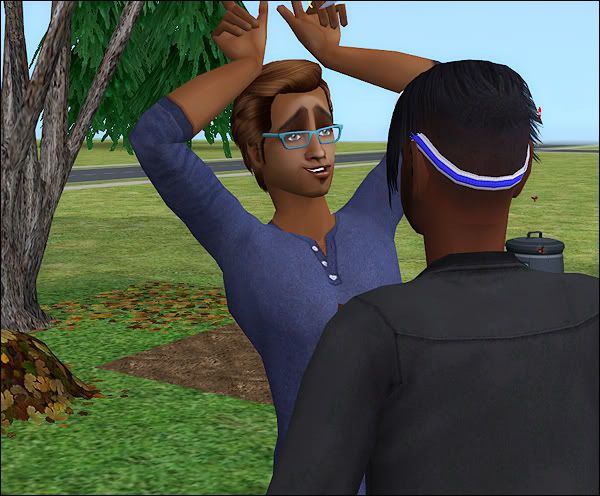 He told Fred all about the abduction...

And then they decided to play football...


Glen was throwing the ball a bit too hard and Fred was not pleased!
(I wonder if Glen heard rumors that Fred has been seen around town, flirting with his wife.)



Glen claims it was an accident, but I wouldn't trust that grin!

...

Fred had had enough football, so he headed inside real quick to give Bessie a congratulations hug...



...

Glen stayed outside and harvested the tomatoes for Bessie...



And took a little break to play in the leaves...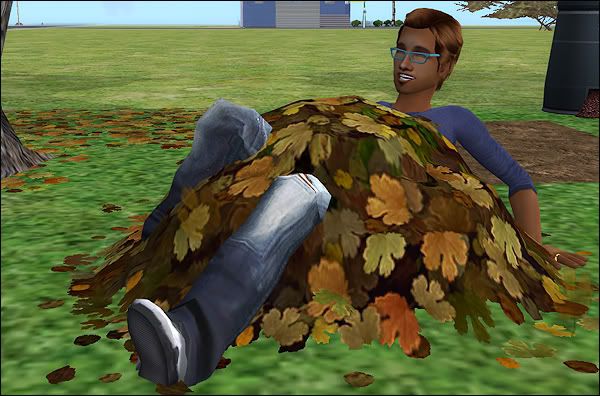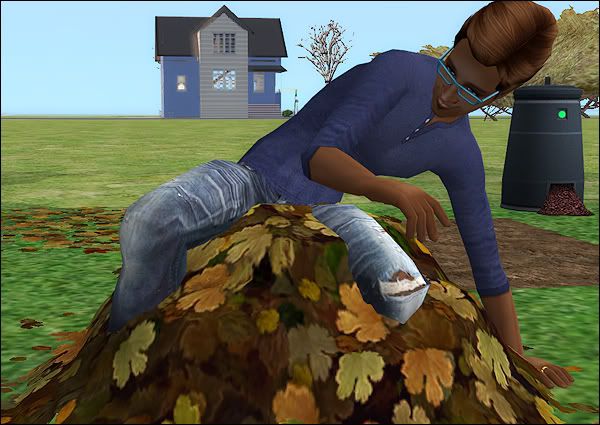 ...

Well folks, I hate to do this, but time ran out for this family...
So, we will have to wait till the next rotation to find out about the baby!
(So sorry, I really didn't want this update to end up this way, but I simply ran out of time.)

Anyway, the next update should be posted soon, so be on the look-out for the story of the next family!
Notion:
good