Meet the Settlers
Here we go, the last household...the first week of rotation is almost done!

Just getting these customary photos out of the way...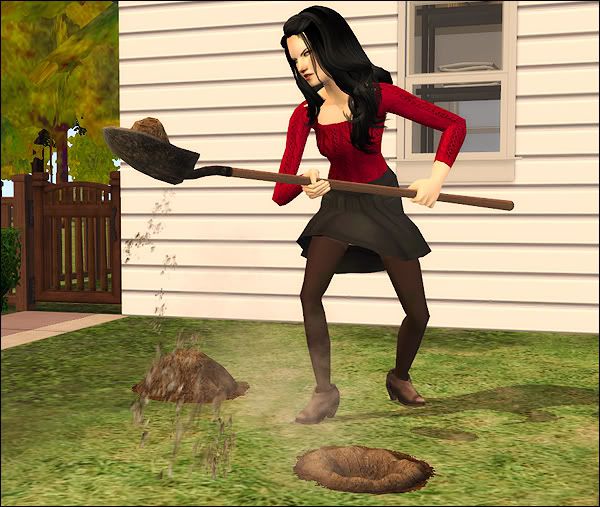 Jean does not appear happy to be digging around in the dirt!

...

Now Jean did not come to the island alone, she has a beautiful companion...
Her adorable kitty Jinx.




...

Since Jean didn't relish being outside, digging around in the dirt, I had her start studying.
(She took to cooking very quickly.)


(Perhaps I'll have her open a bakery, once I get further along.)

...

The next morning, Jean decided to test out her new skills...


And, we have the first fire on the island!
(I can't believe it took this long to happen. And of course, it happens to the sim with the most cooking skill.)



Thank goodness she was able to pull it together and put the fire out, before it did too much damage.

...



Playing with Jinx always makes her feel better!

...

Now poor Jean has more gardening work then any other inhabitant of the island...


(Not sure how long those shrubs are going to last! I completely forgot that they required maintenance.)
...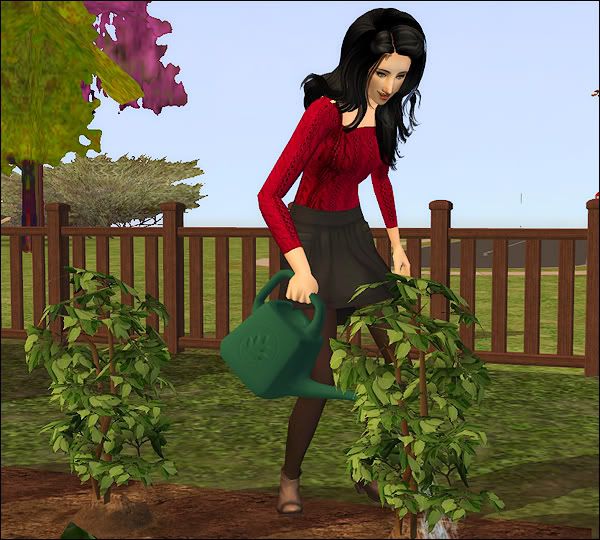 At least her garden is coming along...
She's going to need all that food if she wants to keep trying new recipes.

Speaking of which, she decided to try out a new recipe for crepes suzette...


Luckily, some of the menfolk were walking by and stopped in to try out the food for her...Then they all sat to play a little game...


(I have a feeling these two had other plans for entertainment that evening.)

...



Jean, I don't think gardening in your pajamas is the best way to go!

...

After Jean had a hot bath, some one walked by and caught her attention...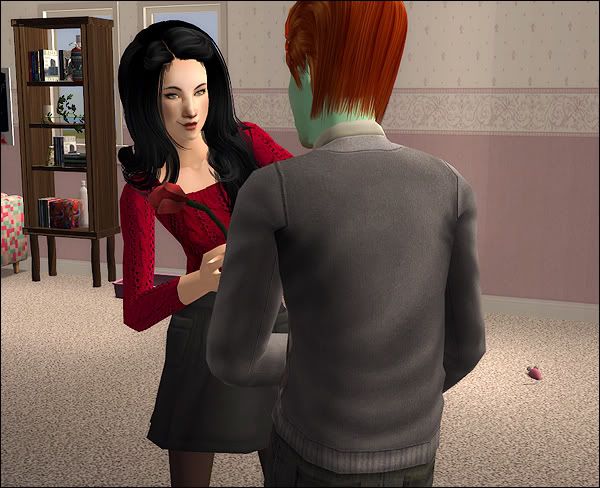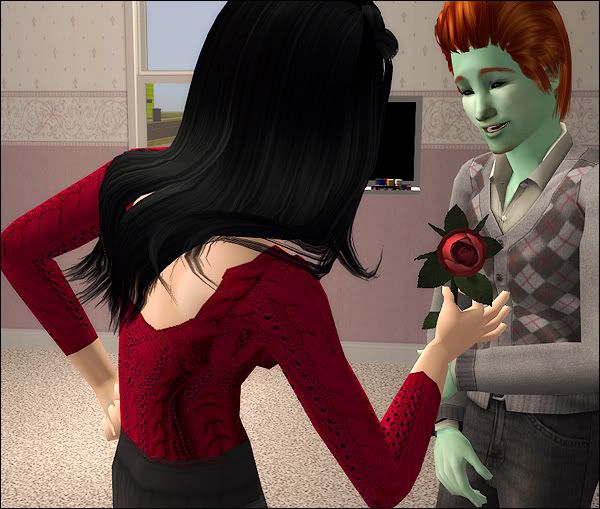 Our fearless founder, D.B., who seems quite smitten with Jean.




...

Now things were progressing pretty normal, until I let ACR take over. (You'd think I'd learn my lesson! But, it is actually kinda fun to see where things go, when I'm not controlling everything.)


Well, I wonder what D.B. is going to do now...
Who will he choose Amelia or Jean? (Or will either want to be with him?)

...



Jinx, the one man Jean seems to love with her whole heart.

...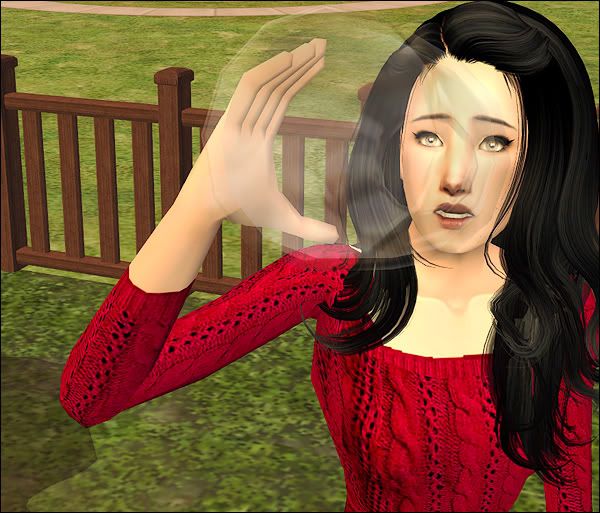 I think nature might be growing on Jean...
(It looks like she was really hoping to catch a pretty bug.)

...

Time to try a new recipe...



And I swear, the menfolk in town have radar for when Jean starts cooking...
(One is just bound to walk by!)


(And yes folks, that is Glen Hyde. I highly doubt his wife knows where he is!)



No more visiting Jean for you Mister...
You have a pregnant wife at home that needs you!

...



Lots of veggies for Jean.
(No more cooking, though, because who knows who will show up at the door next!)

...

That night, Jean tried going for a hike (D.B. told her how much fun hiking was)...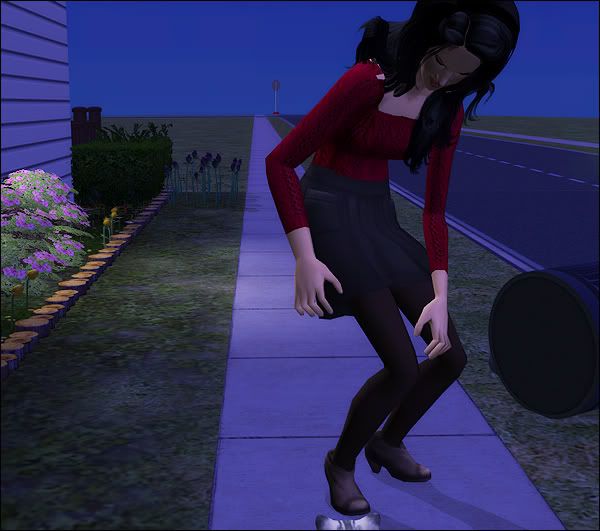 I guess he forgot to mention the poison ivy!

...

Late that evening...


The first burglar to hit the island!



Oh man, Jean never even got to use that!



No more serving guests in the kitchen!

Jean finally woke up and scared the guy off...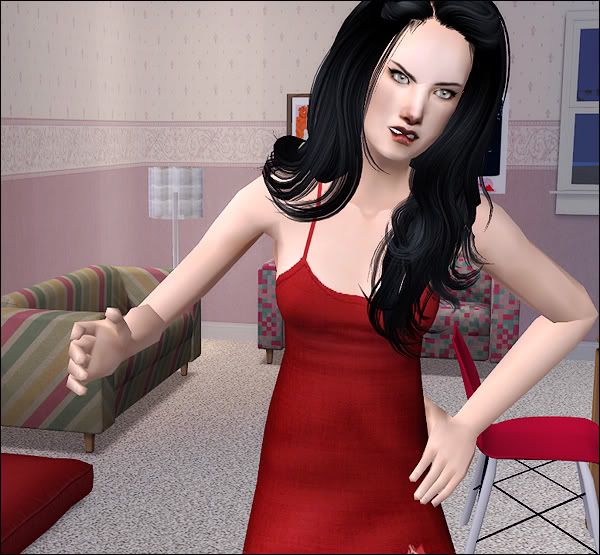 She was REALLY not happy to have had her house invaded and her things stolen!
Jean: "We really need some law enforcement around here!"
Yep, that will be on the agenda for week two!

...

Well folks, that concludes this update! (I know, it is a bit shorter, but Jean didn't do that much...well, besides cooking and 'making' new friends.)
Anyway, I hope everyone enjoyed the update and look for week two to be starting soon!
Notion:
blah